Tay Days & End of Year Celebration
Last week, members of the Wellness Connection Council participated in TAY Days at the Capitol. This year's three-day free virtual event theme was "Remember, Rebuild, Recover; Healing Through Generations." The programming embodied this theme as youth participants centered their advocacy through artful expression, workshops/trainings, and panels around empowering and amplifying the voice of transitional age youth (TAY) across the State of California. Congrats to both Sophie and Dawson, two members of our Wellness Connection Program, who participated in this year's TAY Days – great work you two!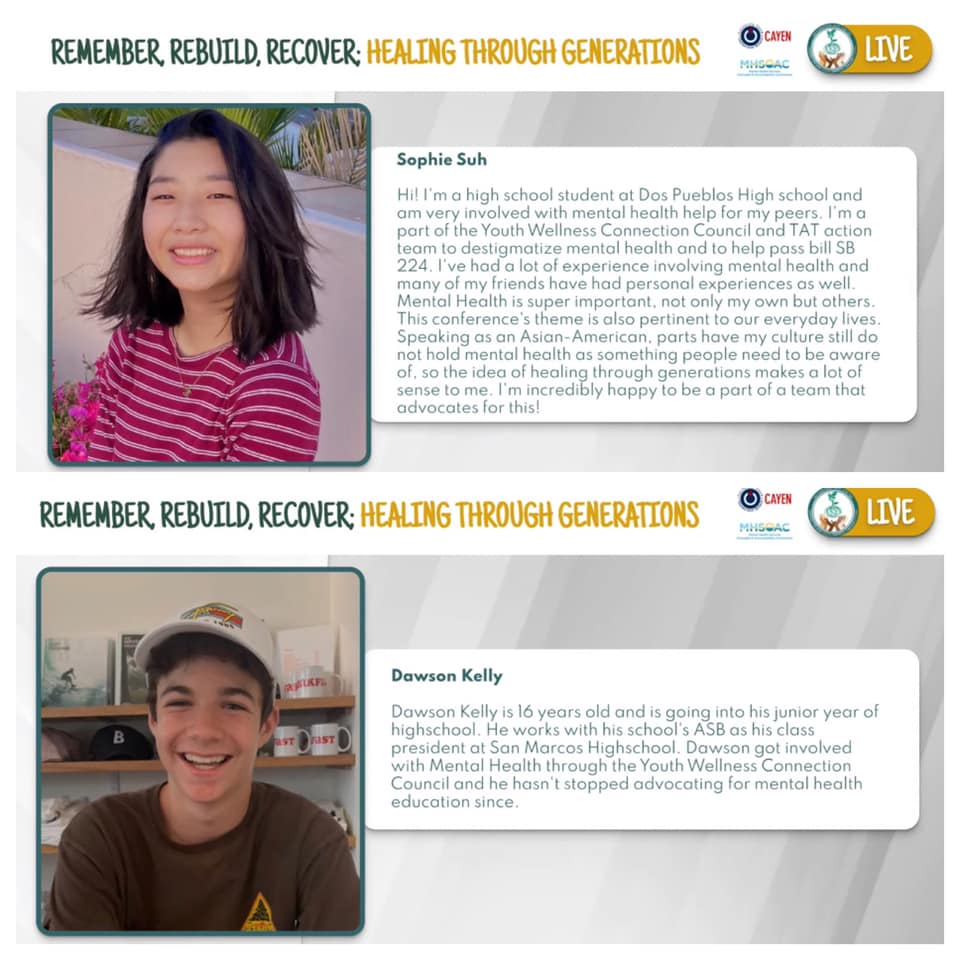 This June, the Mental Wellness Center sends a big CONGRATULATIONS to all the graduating seniors from our Wellness Connection Program.
We are so proud of you and all you have accomplished over the last year and beyond. Thank you for being such strong advocates and leaders for mental health in our community. Your passion and commitment to ending stigma around mental health and making wellness a central part of the conversation is inspiring and we are so grateful for the time you have spent with us serving on the Wellness Connection Council. We are excited to see what the future has in store for each of you. Keep leading with kindness and speaking up for causes that matter most!
– Alexis, Annmarie, and the Board of Directors for the Mental Wellness Center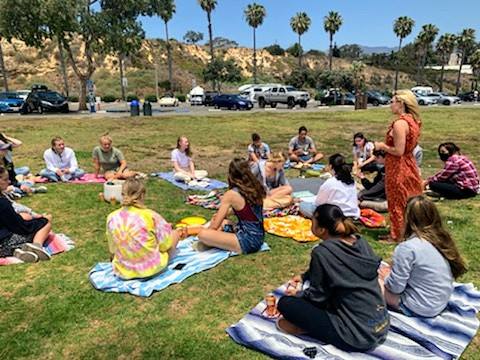 This month, the Council enjoyed an end of year celebration safely at the beach and for many, this was their first time seeing each other in person due to the pandemic. And, with several graduating seniors and more than 40 new members joining the Council this year, there was lots to celebrate! Council members shared with each other their biggest takeaway from their high school experience and graduating seniors were able to lead the Council's first in-person connection activity this year. It was a great day had by all, enjoying each others company on a beautiful beach day.
The Wellness Connection Council blurb will be taking a break until the Council returns for the incoming school year, stay tuned!