Wellness Connection Council Fall Updates

Member Spotlight – Sophie Suh
Congratulations to Sophie Suh, a dedicated member of our Wellness Connection Council who was recently featured on Noozhawk.
Thank you for being an inspirational youth leader and mental health advocate!
The school year is back in full swing, and so is the Wellness Connection Council! We as a council have been hard at work brainstorming our goals and aspirations for this upcoming school year.
During our all-council meeting at the beginning of October, we are grateful to say we got the chance to come together in person for the first time in a year and a half! We spent a beautiful, sunny afternoon together at Alameda Park saying hello to old friends and getting to know new ones. We were joined by Isis Castañeda, founder of Creating Connections here in Santa Barbara, who taught us all about emotional intelligence, and how we can tune into our emotions in order to understand ourselves and our peers better. She led us through a variety of team building activities, and we came out of them feeling bonded as a team and ready to plan out our year. For the rest of our meeting, we spent time in small groups brainstorming what we want this year to look like, and steps we can take to get there. We also spent some time identifying and sharing our personal affirmations that we lean on when times get tough. Below are some of those guiding mantras that we came up with as a group.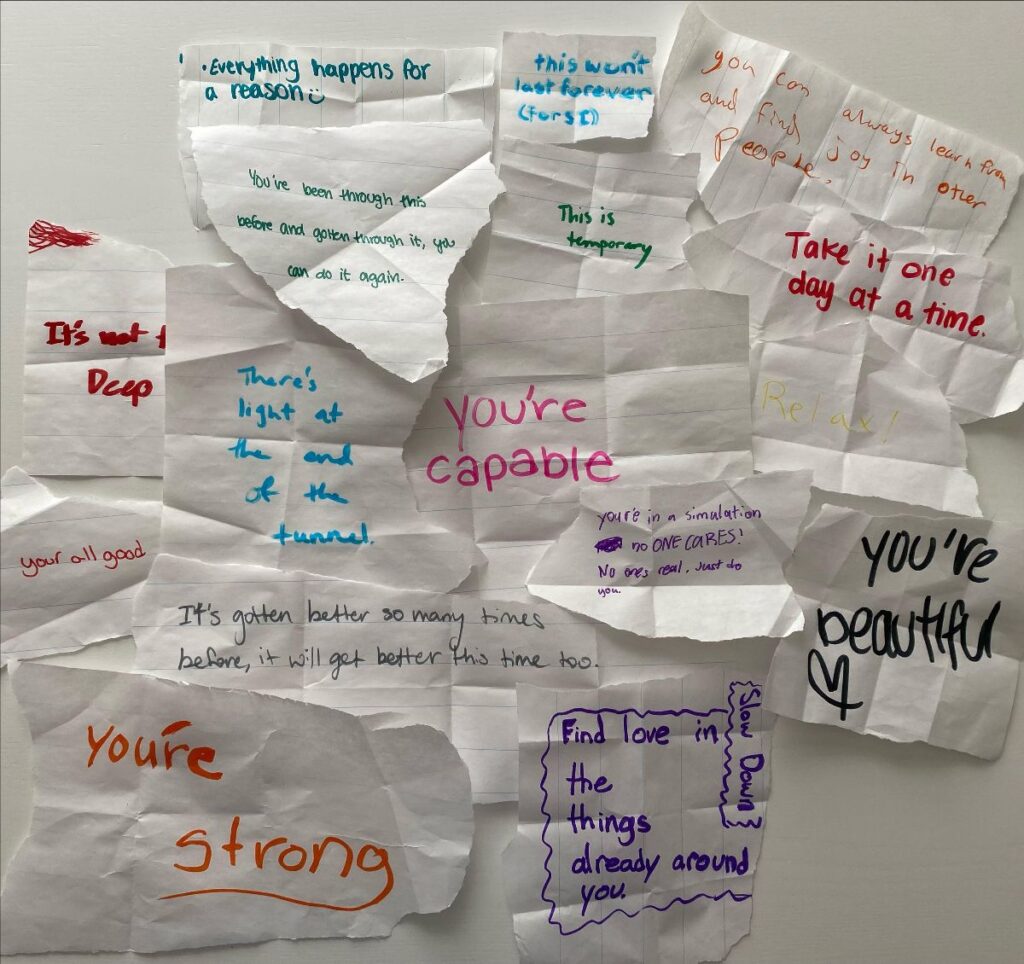 As we move further into the school year, we are aiming to focus on making a tangible community impact. Some of our council students are meeting bi-weekly on Impact Teams to hone in on our goal of making mental health education accessible and fun, and turn that goal into actionable steps that we can implement both in our high schools and the broader Santa Barbara community. Stay tuned for our future projects — this year is going to be a great one!